Stoke Holy Cross School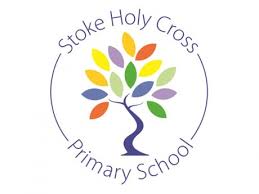 We are really proud of our long established link with Stoke Holy Cross School, which serves families from Stoke, Dunston and Caistor, and other communities outside our group of churches. At the moment we are providing them with an online assembly most weeks (you can watch them on our Youtube channel here https://www.youtube.com/playlist?list=PLSzgzHMryqapd3wfDljmBFPo4IoTxaTUE), and members of our churches are serving on the governing body, but outside lockdown we are also occasionally involved in hosting classes at the church, visiting lessons to talk about the Christian faith, inviting singers to carol services and so on. We are really pleased and privileged to be able to do this.
Below you can see a video that some of the children from the school recorded during the first lockdown. It was wonderful to partner with them in this.