Stoke Holy Cross School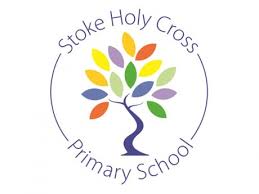 We are really proud of our long established link with Stoke Holy Cross School, which serves families from Stoke, Dunston and Caistor, and other communities outside our group of churches. For the last little while we have done them some video assemblies which you can see on our Youtube channel here https://www.youtube.com/playlist?list=PLSzgzHMryqapd3wfDljmBFPo4IoTxaTUE), and from September we look forward to getting back into the school and gradually seeing some of the children in person.We have loads of other things going on a the school, like summer holiday clubs, and members of our churches serving on the governing body.We are really pleased and privileged to be able to do this.
Below you can see a video that some of the children from the school recorded during the first lockdown. It was wonderful to partner with them in this.