Embers (Youth group)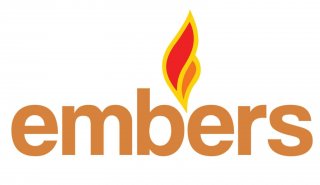 Embers is open to young people from years 5 to 11. We meet on Thursday evenings from 7.30pm - 9pm. We're a crazy, lively bunch who have a tremendous amount of fun together. If you know anyone who might be interested in attending or you have any questions, please feel free to contact Gary. Here's what we're up to this term!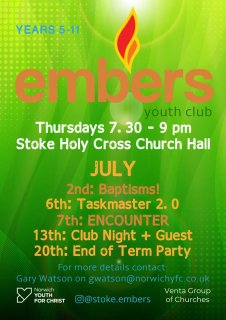 Embers has been running in the Church Hall in Stoke Holy Cross every week since November 2021. With 36 young people now on the register, it has been an incredibly exciting time! The programme is hugely varied, with activities such as Crazy Quizzes, Nerf Battles, Chocolate Parties and Film Nights, to name a few. Every other week we have a Club Night where the youth can chill and play pool, table tennis, air hockey and other tabletop games. Once a month, the Youth for Christ's mobile recording studio TRACKS makes a visit, giving a great opportunity to lay down some beats or record some smooth vocals.
Now and again we also like to tackle big issues that our Young People are dealing with. This is done from the perspective of the Christian Faith which, we believe, has many answers to the big questions our young people are asking.