More about worshipping with us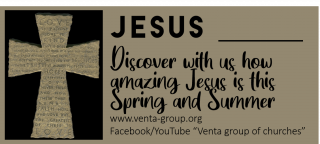 August 2021
*From now on we are mainly meeting in person rather than online for Sunday worship*
On Sunday mornings from now on, we are mainly meeting to worship in person, and we would love you to join us. We are still asking people to wear a mask indoors, and to keep a safe distance from people in other households, but we are finally singing together once again which is very exciting! There will more often be tea and coffee after the services too.
If you would like to join us at one of our churches, you can find out where and when using the Worship button at the top of this screen. We hope we might put up the odd bit of video on our YOUTUBE channel over the next few months: we'll see what we can do! You can also look there for a whole load of online services going back a year or so. Some recent ones are also embedded below. If you are coming with children, you might like to know that we are running all-age services at Stoke every Sunday in August, and then there will be separate provision for children at the same service once September comes.
If you would like to ask more about all this, you can email admin@venta-group.org and we will normally get back to you in a few days.