All Invited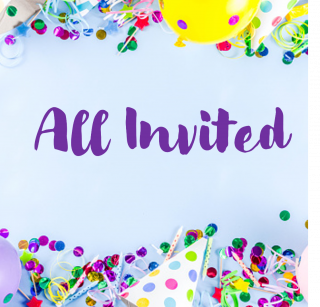 All Invited is our gathering for people of all ages to come together on a Sunday afternoon, starting with drinks and cake, and then the chance to share in conversation and activites to help us explore faith, and ending with a hot meal which we hope will also provide epsecially for anyone who is struggling with the increasing cost of living. We always make sure the hall is nice and warm as well.
Recently we have been thinking about how we can care for the amazing creation God has given us, and before Christmas Jesus's amazing words of invitation from Isaiah 55:
"Come, all you who are thirsty,
    come to the waters;
and you who have no money,
    come, buy and eat!
Come, buy wine and milk
    without money and without cost.
We meet once a fortnight in the Church Hall from 3.30pm to 5pm and the current dates should be below, or you can find them by clicking on Worship at the top of the page. We also send out a reminder on our Facebook page (Venta group of churches).