Baptism (Christening) & Confirmation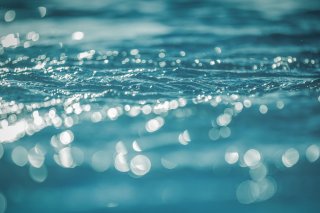 The information below explains what we usually do for Baptism (Christening) or Confirmation services. If you want to find out more about this while in-person services are not happening, just get in touch because we'd love to hear from you.
If you are interested in Baptism (Christening) or Confirmation, we would love to hear from you - just come along to one of our services, say hello to the service leader, and we will take it from there. There is more information on what we do for baptisms and confirmation below:
The birth of a baby is a time of great celebration for a family. The new arrival is welcomed into a new life together with its parents and the wider family. It is a great privilege when a family invites the church to be part of this welcoming process, and there are two main ways we would love to celebrate with you.
First, we would be delighted to welcome you to join in a thanksgiving service. This is an opportunity to bring your baby along and say thank you to God for this precious and wonderful gift. It gives you the chance to get to know other members of the local community, and to think about whether you would like to take things further. You are very welcome to bring family and friends along to this service too. A member of our ministry team will come and talk to you at home to explain all this to you some more, and to plan when the service will take place. Sometimes this might include one more family, but no more than that.
Second, we will come and see you after the thanksgiving service and see if you would like to have your baby baptised. This is an important decision, because it expresses the desire of the family who are coming for baptism to bring their child up to know God through his Son Jesus. The parents and godparents are making strong promises to do something—to recognise that they need Jesus in their lives as individuals and as a family, to turn towards Him and everything that he stands for, and to make Jesus real to the child he has given them.
Baptism reminds us that as God's people we are part of his body—what happens to one of us affects all of us, and today that is a great cause for celebration. In baptism we commit to our child being part of God's family, the church, recognising that in a body every part has a role to play. In return we can expect the love, support and prayers of the whole church as our child begins the journey of a lifetime following Jesus.
Because baptism is something that affects the whole church, we always celebrate baptism as part of one of our main services. We can be quite flexible about which service we do this at, but we do plan ahead so it helps if we can get talking about this fairly soon. We sometimes baptism children from 2 families at one service, but no more than that. We welcome your family and friends to come and join us for this special day. If you decide to go ahead with baptism following on from a thanksgiving service, as well as us visting you at home, you might like to consider joining in with one of our home groups, or our next Alpha course.
The Church of England baptises babies on the basis of the faith of their families, but for older children and adults we would be delighted to offer baptism where people want to express their faith in Jesus for themselves. For children aged 3 and over we'd want to make sure that they felt comfortable saying that they wanted to follow Jesus for themselves, so we would ask their families to bring them along to church for a while and do some sessions with them at home to be sure that is what they want. Adults are welcome to come along to church and join in with an Alpha course or home group for 6 months or so, and decide after that if they feel that following Jesus is for them.
Confirmation is a Church of England service which gives the opportunity for those who have been baptised, often as babies, to declare their faith publicly for themselves, and be prayed for by the Bishop that God would fill you with his Holy Spirit. It is possible to be baptised and confirmed at the one service. Traditionally people did not receive communion before confirmation, but that is not the case in all Anglican churches now: anyone who has previously received communion elsewhere is welcome to do so in our churches.