Rob's Message for August 2021
Posted: Wed, 11 Aug, 2021 (1 month ago) - by Rob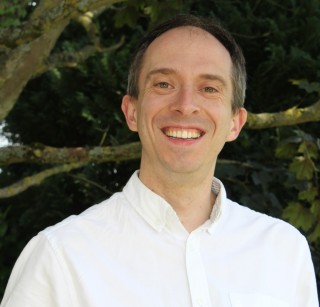 It's Freedom Day! I write this on Monday 19th July, as the sun streams in through my window, and my phone buzzes to let me know that Covid-19 restrictions are lifting all across the country. I scroll through my diary for August, September and October, and I spot a few things. A family holiday here, a bit of quiet and retreat time there, and otherwise… not very much. Three inviting months of extended leave. 90 freedom days in a row!
I am not writing any of this to make anyone cross, although sometimes you succeed by accident. I am doing it because like you, I know that freedom isn't quite as clear as that. I don't know what things are like 2 weeks from here as you read this, but on Freedom Day there is a lot of concern about growing virus numbers, and whether we should all give up wearing masks, social distancing, and all the other things which have become part of life through the last year.
It's similar with my sabbatical. Amongst the various other things that the Church of England doesn't allow me three months' leave from are doing jobs around the house, being the Dad Taxi, or (and somehow this is worst of all) making packed lunches. 
Hopefully when we grow into an adult, you see, we discover that freedom is about more than just doing what I want. I have the choice to limit my freedom for the sake of someone else; I might hate wearing a mask, but if my friend is really worried about meeting me without one on, hopefully I will put him first. There might be something a bit annoying about making sandwiches in the evening, but I love my children enough not to want them to go hungry. 
I suppose when you think about Christianity you might imagine it as a big long list of things you can't do. A whole load of ways that your freedom is reduced, lots of them a lot more annoying than packed lunches. 
But in the end, I don't follow a list. I follow a person, Jesus. 
I have a relationship with Jesus, and just like I would wear a mask if my friend asked to put them first, I am going to do what he asks and put him first. I have a relationship with Jesus, and just like I am not going to give up doing things for my children because I don't want to let them down, I am not going to give up on doing things for him, because I don't want to let him down. I have freedom to choose to do those things for him, and those things are what I choose to do. And first of all I remember everything that he has done for me.
I won't be doing church jobs for a few months, but I'll still be following Jesus, and I'll still be looking forward to seeing you at school, and in the street. Maybe we'll end up talking about what it might mean for you to follow him as well.
Back to top of page