Rob's message for August
Posted: Tue, 9 Aug, 2022 (3 days ago) - by Rob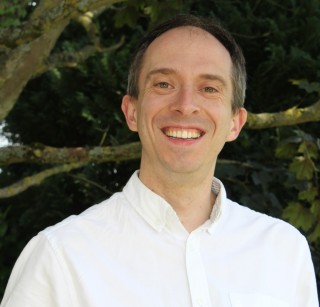 I spent some time this month wrestling with my various thoughts about the resignation of the Prime Minister, and the beginnings of the campaign to replace him, with many candidates eager to put their names forward. I wrote a whole article about how leadership is to do with character, and how when we recognise that, we can find reasons to hope.
And then it was one of those mornings where I was so captivated by a single sentence in a passage of the bible that I was reading, that I thought I should probably inflict something a little bit different on you!
As we pray online most mornings we have been reading through the beginning of Mark's gospel. It's not unusual that you read that Jesus goes off in the morning and finds himself somewhere to pray, and on almost all those occasions Jesus also gets disturbed in some way as crowds follow him, or his disciples come and interrupt what he's doing. That's certainly what happened in our reading today.
But the thing that really struck me was what the disciples said to him: "Everyone is looking for you!"
Word has got around about Jesus, you see, and so people are going looking for this man who speaks beautiful truth about God, and through whom God's power is working in amazing ways.
Most of the people around Jesus would have been Jewish believers, and so very open to the reality and the presence of God. But I wonder whether it isn't pretty much true today, still. "Everyone is looking for you!"
Sometimes people tell me that they are looking for Jesus. They tell my friends as well. A vicar colleague of mine I met in the supermarket the other week had had a conversation just like that the same afternoon. It happens today, and it's amazing and exciting. The health warning here, by the way, is that people who are openly looking for Jesus to tend to get found!
More often, people are aware of looking for something. Now more than ever we can fill our lives with things, but those things can get quite hungry, and demand more and more of us. That's true even of things which are really good in themselves: maybe you've noticed that?
Other people aren't conscious of looking for anything. Perhaps you feel completely content with how things are. Or perhaps it's more that we live in a very different world to the one that Jesus's friends did, where God seemed such a present reality.
But I wonder. Hear those words again, written not about a something but a someone; about Jesus. "Everyone is looking for you." Do you think that's true? Do you think he's what you're looking for?
Back to top of page