Rob's message for June 2021
Posted: Wed, 9 Jun, 2021 (5 days ago) - by Rob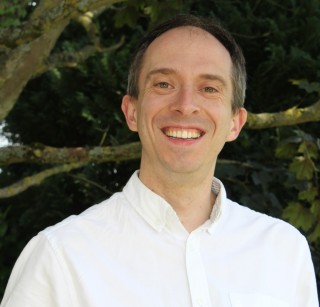 It will be June by the time you read this, but I am writing it at the point of the next step in the government roadmap. It is a probably a bit of a stretch to imagine that you are reading this sitting in a café, but you never know. Perhaps you have had a couple of friends in the house, or you are going to go to a restaurant for the first time since Christmas. Maybe you will hug a few family or close friends.
For our churches it is an important time, because we decided at that point on the roadmap to begin to meet in person again every week, and so this month is the first following a pattern which we hope will continue for some time. (We are carrying on online as well.)
But even now, with lots of news of the Indian variant in parts of the country, we do wonder, don't we, if things will progress quite as we hope they might. Most of us by now have had a vaccine or two, but will that be enough to keep to the plan?
The trouble is we are creatures of habit, really. We want lots to be familiar and the same, and it helps our brains not to get tired by working out new things all the time. To some degree, we want to be in control, and when that doesn't happen it unsettles us a lot.
This weekend coming, as well as celebrating meeting together in person again, we are remembering Pentecost, and the amazing gift of God's Spirit coming on his church. It was an extraordinary time, as people gathered for the annual routine of a Jewish religious festival were overwhelmed by the presence and reality of God. Expectations about God being interested only in certain people or certain places or certain ways of doing things were blown away by an amazing wind of change. Followers of Jesus came to realise that God wanted to live in each of them as they chose to follow him, and that it was a promise for everyone.
This year we have seen a lot of change, most of it out of control, and none of us has liked it very much (unless you have shares in Zoom, or Amazon, or hand sanitiser, in which case there is a link to our giving platform on our website). So we can easily forget that God made us to change, and grow, and it is the most positive and natural thing to do that. And Pentecost is just a day when we remember an amazing change we can all make any day of the year: choosing not to hold onto what is familiar, or we can control, but recognising how God sent his Holy Spirit for everyone, and Jesus is for everyone. It's a change you can make that no-one else can unmake or go back on, because God always keeps his promises.
Rob
Back to top of page