Coronavirus safety information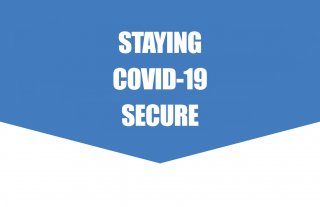 Roadmap step 2 update, 12th April
At this time of national lockdown we are meeting to worship online only, but Caistor church building is open for prayer on Wednesdays and Sundays from 10-4. A pattern of in-person services resumes from 23rd May and there are more details on this website.
The buildings are also avalable for funerals for up to 30 people, and for weddings for up to 15 people (including the couple). These numbers do not include anyone working at these services. From 17th May, weddings are expected to be opened to up to 30 people, and the limit on funerals lifted to allow venues to define their own capacity. For reasons of space with social distancing, we do not expect the capacity of any of our buildings to be much increased, but for funerals more people will at least be able to gather safely in the churchyard.
We have conducted risk assessments to establish any action necessary before opening our buildings for 
people to visit and pray
livestreaming of services
congregational worship, including funerals and weddings
There are practical limits on the numbers we can accommodate in each building and, where these may be exceeded, we will implement a booking system which will be accessible from this website.
We have provided sanitiser, and signs encouraging people to use it, as well as others which reinforce social distancing and the wearing of face coverings. It is a legal requirement, unless exempt, to wear a face covering in our buildings. We continue to clean regularly where buildings are in use.
We understand there is a lot of anxiety at the moment, and hope this helps to reassure you, but of course you must make your own best decision about whether to come or not.