LightHouse family sessions - in person and on video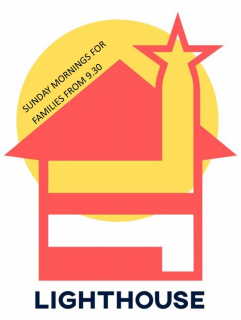 April 2021 update
We are so excited that from 18th April 2021, we will be restarting LightHouse Live family sessions in person, alternating with content on our YouTube channel. 
In person sessions will be at 4pm in Stoke church building for the time being, and include activities, crafts and games, stories, and hopefully the occasional song in the churchyard if weather permits! Each family will be seated at a separate table to insure we remain Covid-secure. For this reason we can only accommodate a few families so please email to book a place ahead of each session. You can also email us to let us know that you can't be with us, but would like some of the resources. The next few sessions like this are on 18th April, and 2nd, 16th and 30th May.
When we aren't meeting in person, LightHouse Video sessions run every Sunday at 9.30 on our Youtube channel before our main morning service. There are songs and stories and craft and prayers and games and loads more. So we'd love you all to join us, whether you sit down and watch and comment when it premieres, or you find time to catch up later. If you want to see some of our recent sessions they are all on that channel, but we are also going to try and remember to share them here! The next few sessions are on 25th April, and 9th and 23rd May.
Check below for some of our most recent video sessions: