The Alpha Course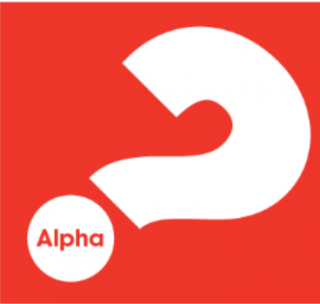 Alpha is a brilliant, interactive course which is a great way to find out more about the Christian faith for the first time, to discover it again, or to deepen your understanding of some key things about following Jesus. Each evening consists of food, a talk, and the chance to discuss the evening's topic - and anything else that occurs to you! Every question, and everyone, is welcome at our Alpha course, which is running at the moment. If you'd like to let us know that you are interested in joining us, why not email alpha@venta-group.org?
We are meeting at the Vicarage, with food at 7.30 and a film and discussion from about 8.15. The film topics include questions like
Is there more to life than this?
Who is Jesus? Why did he die?
What about prayer? the Bible?
How can I be sure of my faith?
If you have other questions, you are welcome just to turn up and ask those - the film and topic are a starting point, not a restriction of any kind. If a whole term seems a big commitment, just plan to come for 2 or 3 to start with and see how you get on. If you would like to join in but Mondays are tricky, please let us know - it might be that another day would suit others better too, or that we can arrange another course another time. If you would like to come and eat with us, but have particular dietary requirements, we would love to hear from you so we can help with that too. Start with the trailer below!