Thy Kingdom Come 2020


We have got a load of great stuff planned for the next week or so for Thy kingdom come, as we pray together for the revival of the nation and the world. We are keeping up our usual prayer meetings every weekday at 9am and Saturday at 10am - button above. But we have loads more going on, as you can see below.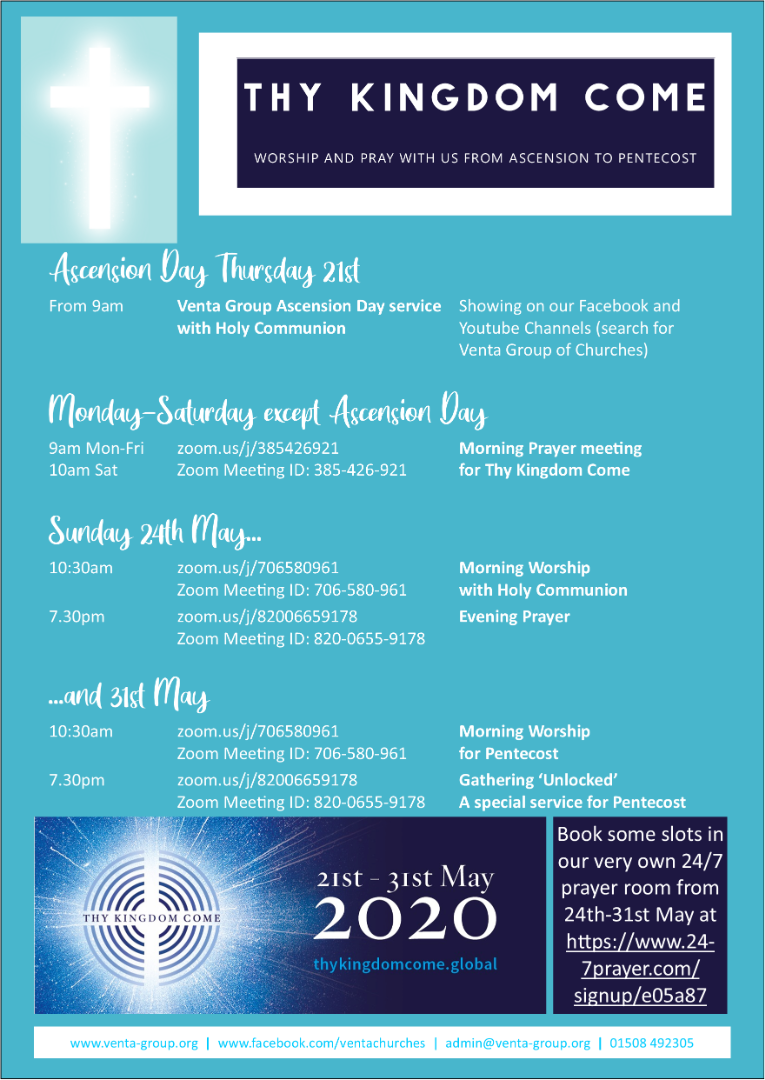 You'll see from the image above that there are a couple of extra things we would like you to join in with as well over the next week or so. This Sunday evening Lyn will be leading a short evening prayer meeting, and then the following week there will be a Gathering type service for Pentecost, with time to worship, look at the bible, and pray for each other. We will be waiting on the Holy Spirit and expecting God to move.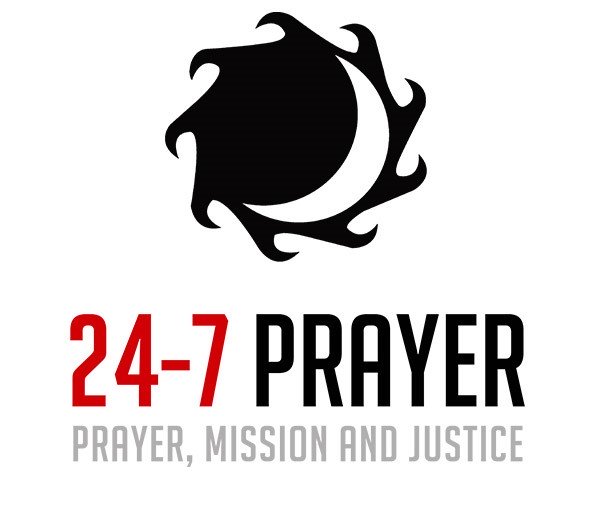 At the same time, we'd love to invite you to commit to praying a little more over the course of the week between this Sunday 24th and Pentecost 31st May. We might not manage 24-7 - all 168 hours! - but we'd love to encourage you to have a look at the timetable and commit to some extra hours of prayer. Could you manage an hour ever day? Are you the sort of person who is up in the morning or at night when everyone else is in bed and you could take some slots then? Could you book a slot or two to pray over the phone or online with friends? Don't worry, we have blocked out the prayer meetings and the Sunday service so that is about 10 hours spoken for already! Click on the 24-7 image above to join in. It would be great to get a lot of the week covered with prayer, and see how God uses it as we do. Over the next few days we will try and upload a few more resources here, but there is loads on the Thy Kingdom Come website as well here. It includes stuff for all ages - why not sign your family up for an hour and find a few prayer activities to do together?