Lyn's Message for September
Posted: Thu, 21 Oct, 2021 (8 months ago) - by Lyn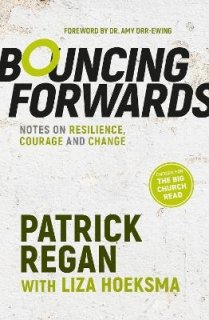 I can't remember when I was first told the way to remember how to spell stationary or stationery, probably when I started working as a typist at Norwich Union fresh out of City college.  I can't quite believe it but as part of our induction we (there were 3 or 4 of us who started at the same time) had weekly spelling tests with our manager.  She gave us a list of 300 words we had to learn.  Anyway, when you're writing about envelopes or paper it's stationery, when you're writing about standing still, it's stationary.  As the schools/colleges/universities re-open I like to see the stationery they have in the shops – in the widest possible sense.  Journals, planners, A4 or A5 writing or refill pads, pens, pencils all excite me and maybe others reading this too.  Being stationary, doesn't have the same excitement but I need both in my life.
At times we need to be stationary.  We need to catch our breath and rest, wait a while to restore our souls.  Like the Psalmist says, He makes me lie down in green pastures, he leads me beside quiet waters, he restores my soul.  Being still is good for you – yes even those activists amongst us.  It helps our well-being or keeping well.  Being stationary doesn't mean you have to sit doing nothing. How many of us take the opportunity when we're stationary in traffic to listen, really listen to some music or the talking on the radio or a podcast.  That reminds that the bible tells us to meditate on the words of the bible, to not clear our minds but to chew over words from scripture.  Savour them.  Really take them on board.  For there is a time for everything, and a season for every activity under heaven.  As we enter a new season of the year, autumn, we as a church, are entering a new season.
This month we are excited to start (or maybe re-start is more appropriate for those of you with long memories of village life), youth ministry in the villages.  Come along to the playing field on the afternoon of Sunday 12 September to find out more.  Also this month we will be joining in the Big Church Read (https://thebigchurchread.co.uk/) and reading Bouncing Forwards by Patrick Regan. If you'd like to join us, get in touch with me.  In our Sunday morning gatherings we have some visiting speakers who are going to help us look at the life of Joshua from the bible.  Joshua was a man whose life didn't stand still but like many of us, learnt that in order to bounce forwards, he had to listen and spend time with God.  The Hebrew translation of the name Joshua is Jesus, and Jesus ministered to those who he met in the same way as Joshua lived his life, having first spent time with God.  Before we could launch the youth ministry or decide what book to read in our groups, we similarly asked God and listened for his voice.  Do you want to learn to do the same?  Come and join us for there's lots to be excited about this month – new stationery, being stationary but also Bouncing Forwards.
(Lyn Marsh)
Back to top of page