Rob's message for July 2021
Posted: Thu, 1 Jul, 2021 (7 months ago) - by Rob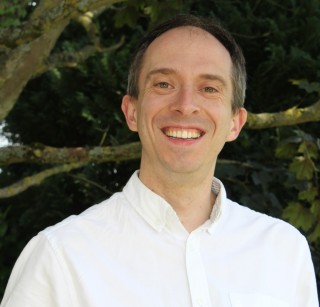 If I asked you to list a few ways you could tell that someone you were talking to was really interested in you, I wonder what you would say? It might be to do with how good they seemed to be at listening: are they looking you in the eye? Do they seem distracted – worst of all, are they fiddling with their phone?
But one way might be something that I have already done in this article: they ask questions. The other week I was talking to someone in the village and I was really struck by the thoughtful questions they asked about my family, my plans for my sabbatical next month, and so on. One of the things you might notice about Jesus, if you read through the gospels, is that he is constantly asking questions. One reason he does that is that it is a good way of responding to someone who is trying to catch him out, but just as often it is because he is really interested in the person he is talking to. I've just been reading the amazing passage where Jesus asked someone, "What do you want me to do for you?" Now there is a question!
Over the last couple of days I have been reflecting on some slightly different questions. They are the sort of questions that you might ask one another as the pandemic eases, we begin to meet up a little more, and we have the chance to reflect on what has happened over the last year and more. I offer them as a chance to reflect for yourself, but most of all to take interest in someone else.
What has your experience been of the pandemic? (What are you grateful for? What have you struggled with?) At an online session I took part in yesterday they took a poll of everyone there (over 100 of us) and most people thought there had been a mixture of ups and downs. Some people have liked working from home. Others have been really cooped up with their family, or been very lonely.


What have you learnt through this experience? Have you done without some things that you have found you don't really need? Or just got much better at doing things online than you'd imagine?


What has been your source of strength or hope through this time? Some people have built particular things into their routine, or connected with close friends or family in important ways. Someone I know has been reading through the Psalms every day and often shares with us how it has encouraged her.


How do you want things to be different post pandemic? Of course there are things we want to be different from how they are now - masks, distancing, sanitiser and all – but a more interesting question is how they might be different from before. One of my friends wonders if we'll ever be able to blow out a birthday cake again, but you can probably think of a more meaningful example!



Have you found yourself praying during this time? if you have, then that is not surprising, because apart from people who prayed sometimes already, about 5% of people had started to pray by last May when they didn't before. It isn't just us in our churches who are praying more: everyone is.
So there are 5 questions for you to take and ask each other as you reflect on the pandemic, to help you to take interest in. I'll be praying that as you do it, you hear the voice of Jesus asking what he can do for you as well.
Back to top of page