Rob's message for May
Posted: Mon, 15 May, 2023 (7 months ago) - by Rob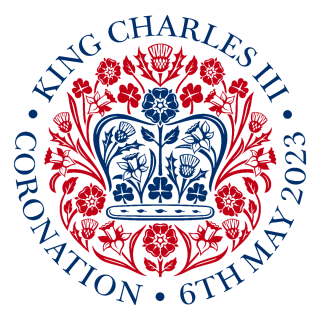 As I write this we are in the run-up to the coronation of King Charles III on 6th May. Some of us will remember back to Queen Elizabeth II in 1953, but many of us have never seen a coronation before: some of us won't experience one again.
Most articles I've read about the coronation have acknowledged some of the questions people have about it. They've noticed that other countries with monarchies don't have a ceremony at all, or they've wondered who should be paying for it, or included statistics about how many people – and especially young people – say they won't be watching. It might not surprise you that those aren't arguments I'm very keen on getting into here!
Instead, following on so soon after Easter my attention was drawn to the fact that a new cross is to be carried at the head of the procession. It's made of Welsh slate and wood, as well as silver from the Royal Mint in Llantrisant. It reminds us, of course, of Charles's long apprenticeship as Prince of Wales.
Apparently (and again here you can make up your own mind) it also contains pieces of the True Cross, where Jesus was crucified on the first Good Friday. For me, whether or not that is where the relics come from is less significant than what the makers of this new cross are trying to represent. Having a long procession of people, some of the most powerful in our country and perhaps in the world, led by the cross of Jesus, says something important about what authority and leadership and influence look like. It says something important about what it means that Jesus goes first, and that Jesus is put first.
But what does it mean for you and me, watching (or not!) on our TV screens? Well, here we come back to the word apprenticeship, I think. Jesus's disciples were apprentices themselves, following their master wherever he led them, and one of the things he taught them most clearly, with his words and in the end with his example, was to follow the way of the cross. It's a way of service and sacrifice that Jesus walked in, and which led him not into palaces and parliaments and places of power, but along a dirty road to a place of execution where he gave himself up for all of us.
As an apprentice of Jesus, my experience and my expectation are that it will not be easy, and that I will often need to put service and sacrifice above my own comfort or self-interest. But I do it because I know that walking in the way of the cross is what it means to be a disciple, and it is what I am designed for, and I know that following in Jesus's footsteps is where I want to be.
Back to top of page