Rob's message for April
Posted: Wed, 29 Mar, 2023 (6 months ago) - by Rob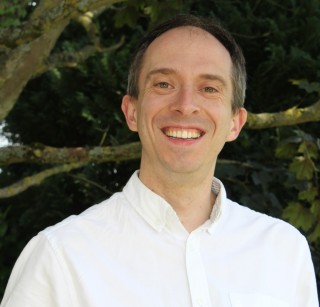 What do you most want?
It's a dangerous question to ask. Let me be clear and say I'm not asking because I can guarantee to supply what it is you are asking for. It's getting near to Easter as you read this, and so I can offer you a bit of cake or a chocolate egg if you come along to our family event on the field on Good Friday, but I'm not sure how much further I can stretch than that.
There's another reason it's a dangerous question, though. You see, it might just be that asking what we want reveals what is most important to us. We might think it is what we – well, think – or even what we believe, but I reckon if you put your mind to it, you'd quite soon realise how important the things you want are to you. And when I say 'want', I don't mean the things we might feel like in the moment but not tomorrow – I mean some of our deeper longings. Often they are connected with what we really need, whether we realise it or not. It's the place where the two meanings of want - desire and lack - overlap.
As I've been preparing for Easter this year, I've spent some time asking myself what I most want, inspired by a phrase of St Paul's that begins "I want to know Christ." He doesn't just want it for himself, though: he prays for the churches he has planted that they would know Jesus better. It's what I've often thought of when I've prayed for the churches here, or for individual people who've asked me to pray for them: that they would know Jesus better.
Perhaps reading this, you feel it's not a question of knowing Jesus better, but of knowing him at all. What does it mean to know him?
Well, this is where Easter comes in. You see, that phrase of Paul's – "I want to know Christ" – is just the start. Knowing Jesus, Paul goes on to say, is about knowing the power of the resurrection, and about sharing in his sufferings: it's about becoming like him in his death so we can share in the resurrection. Knowing Jesus is a matter of life and death, a matter of his resurrection to eternal life on Easter Sunday following on from the death of the crucifixion just two days before. Knowing Jesus is believing that he died for us, so that in the end we might be raised with him.
So "What do you want?" really is an Easter question. And I know what I want: I want to know Christ. What about you?
Back to top of page