Rob's message for February
Posted: Mon, 30 Jan, 2023 (1 week ago) by Rob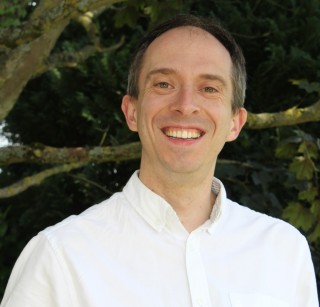 Recently I found myself thinking again about the Olympics, and reflecting on what an amazing gathering it is, with people coming together from all across the world with a shared purpose, a shared spirit. Like me, you've probably watched the opening ceremony and seen teams large and small from countries which you know well, have visited yourself, or perhaps needed to be reminded of.
As I thought some more I remembered how many different nations and peoples are mentioned in the bible. If you ask Google a question like this, rather than spending all week trawling through 66 books full of names, you'll find that the answers vary, but there are certainly dozens of different ones, from Spain to India, and Italy to Ethiopia. Not just mentions, either; the story of the bible takes us to lots of different places.
I've not travelled to many different countries, unlike some of you: I know that one thing that lots of people were itching to do as lockdowns lifted globally was to get in the car, or on a train or plane again. The bible story reminds us that people have always travelled, and until recently perhaps more than ever.
That got me wondering not so much where you might have travelled to, but where you might have travelled from. I've had the most fascinating conversations with people in the villages who have ended up here from all over the world, and enjoyed hearing their stories, but I reckon there are lots more. If you've got time to chat about the place you came from, and how you moved here, I'd love you to get in touch so I can come and say hello. Maybe we can start making our own list of the different places people have come from. It might even be as long as the bible's.
The bible's story of the nations ends not with where people come from, but where they are heading. The book of Revelation, right at the end of the bible, paints a picture of "a great multitude that no one could count, from every nation, tribe, people and language, standing before the throne and before the Lamb." It reminds us that the reason that all these nations are mentioned in the bible is because of God's desire that, one day, they will be united in him. A gathering from across the world with a shared purpose, a shared spirit.
It's an amazing picture to look forward to, but in the meantime I'd love to gather some more stories of people who have come from different places to make their homes here. Please get in touch and I'll pop by and say hello.
Back to top of page