Rob's message for June
Posted: Fri, 2 Jun, 2023 (5 days ago) by Rob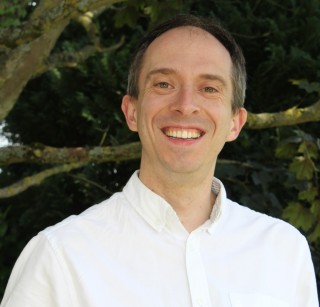 How do you deal with disappointment?
You don't have to be a pessimist to know there are times in life when all of us feel disappointed. Some of us struggle with it a lot, but it's familiar to everyone. There are big, maybe crushing disappointments, and there are the little frustrations which are part of everyday life.
I am currently disappointed. On Friday all was ready, and I settled down to watch the first leg of the League One playoff final between Peterborough and Sheffield Wednesday. It was going to be a great evening. Sheffield Wednesday had only missed an automatic spot by 2 points, and had scored the most points by any team ever not to go straight up. Across the season, Peterborough were 19 points worse. God's favourite team (could the editor check this for me?) were sure to get a good result, to be followed by a thumping second leg win at Fortress Hillsborough.
And we nearly did. We nearly scored first. Except we didn't, and then they did. They also scored second, and third. And also fourth. Only a last-minute save from our keeper prevented a splendid 5-0 thrashing.
Like last year, we seem almost certain to lose out in the playoffs, and are consigned to another 46 games next season attempting to drag ourselves out of the division. Worse still, a very insignificant rival team, Sh*ff**ld Un*t*d, have managed to get themselves back in the Premier League at only the second attempt. Sometimes comparing our disappointment with others' success just makes it even worse.
But there is still hope. There is just the chance – the slightest chance – we might still do it. Two weeks later you are in a better position to know than I am writing now! We could get 4 goals and more to overturn the most overwhelming of deficits. It's not quite impossible yet.
This all has the feel of Easter about it, to me. Looking back now, we can see why Good Friday was the first part of an amazing victory story, but that day, and the Saturday after, the disciples were staring into the face of a terrible defeat. Jesus was gone, and with it the last few years of their lives, and the sense of hope and purpose for the future. The disappointment was crushing. Two of the disciples meet the risen Jesus and, not realising who he is, they pour out what they are experiencing in one of the most haunting little phrases in the gospels: "We had hoped…"
Maybe for you, life at the moment, or for a long time now, feels that it could be summed up that way. Many things much worse than football might spring to mind to finish a sentence that begins "I had hoped…" We know that in this life some of those most painful disappointments might not be overturned. But the end of the story, Easter Sunday, reminds us that with Jesus, hope is not just for now: it's forever. So I try to look at my disappointments from the perspective of eternity, and recognise that they will pass. Maybe you could deal with them that way too.
Back to top of page