Rob's message for September
Posted: Tue, 17 Sep, 2019 (1 day ago) by Rob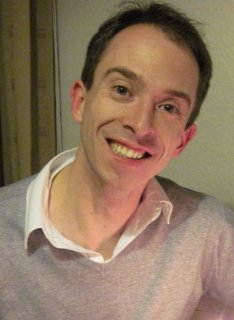 What did you want to be when you grew up? What do you want to be when you grow up?
Some people turn out to be exactly what they wanted to be when they are little. Apparently Mark Zuckerberg, the Facebook guy, always wanted to be a computer programmer. But other famous people wanted to be sports stars, like lots of us; John Grisham and George Clooney had hopes as baseball players before they became writers and actors, and George Lucas would rather have been a racing driver than create the most famous film franchise of all time.
We had an amazing treat the other week when we went to watch Matilda at the Theatre Royal. Some of you will have been along as well, or maybe to London to see it there. Perhaps the most famous song in the play – and they are all amazing – is called When I grow up. It starts with the smallest children in the cast singing (and swinging) about what it will be like when they all grow up. Next come some bigger children. Their hopes are slightly different, but not much. They're all swinging, too: so far, so entertaining.
But then it gets really clever, because Matilda's teacher, Miss Honey, joins in, and it turns out she hasn't finished growing up either, and she echoes one of the children: "I will be brave enough to fight the creatures that you have to fight beneath the bed each night to be a grown-up."
While it doesn't usually feel to me that the scary stuff is underneath my bed, waiting to jump out and get me, to be honest I know the feeling. Because I think we can all feel that one day, we won't be afraid of the things we are afraid of. One day, that stuff won't bother us any more. One day, we will all be grown-ups.
I wonder if the reason that things don't always work out as the children hope is because, like them, we become convinced that it is something we have to do: I will be brave enough. But what if we aren't?
For a long time I have found a lot of comfort in words like these from the bible: "The Lord will fight for you; you need only to be still." Plenty of other people do, too. When I started to type that sentence into Google the verse came up really quickly. It turns out lots of people like to remind themselves that they do not need to fight all their own battles (and presumably most of them are adults). Maybe it's less a question of who, or what we will be when we are grown up. Maybe it's more to do with knowing that the God who will fight for us is bigger than anything that might hide under our beds, however still we might lie on them.
Back to top of page