Rob writes...
Posted: Sat, 11 Mar, 2017 (7 months ago) - by Rob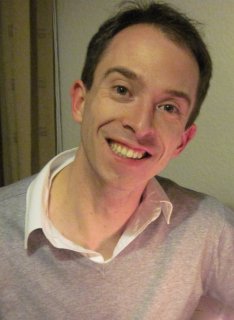 Since last summer we have been working together as churches on a few priorities that we have established as important for us. One of them is Community. We want to be a community of churches where we build real and deep relationships with each other, but we also want to build relationships with our wider community—by serving you in any way we can.
The bible is full of servant language, much of it either written directly about Jesus, pointing towards him in some way, or encouraging his people to serve others like he did. One of the most famous phrases in the New Testament describes how Jesus 'came not to be served but to serve', which still strikes me as almost the most remarkable thing that anyone could possibly write about God.
And this has to be the model for the church, because if we say that we follow Jesus, and put him before anything and anyone, then we cannot possibly put ourselves above him by not choosing to do what he does.
Because of this, we are including a questionnaire with this Free for All which we would love you to fill in and return to us, either to the Church Hall, the Vicarage, or to one of the other locations listed on the separate sheet: if you are reading this online, you can fill the survey in by clicking on the link at the very top of our homepage, or via Facebook - search Venta group of churches.
We would love you to join in with us in working out how best the church can serve the villages: we want to hear from you, not just decide for ourselves, so please help us as we try to find ways to serve our wonderful community together.
You might have heard that we will be creating a brand new magazine from next month—one of the things we would like to do is include more articles about things that other organisations in the villages are up to, so please be in touch with us with your news and pictures so we can begin to build a real community resource. We hope it can be another way that we can continue to serve the villages in a deeper and more meaningful way.
With love from Rob
Back to top of page