Rob writes
Posted: Mon, 7 Aug, 2017 (7 months ago) - by Rob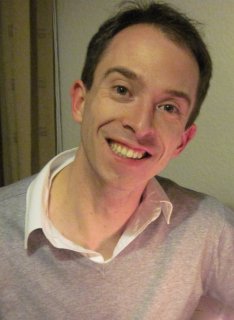 It's your move
Our Free For All magazine this month (download in the resources section) contains some great contributions from some important leavers from Stoke Holy Cross Primary School: the Y6 pupils, and retiring headteacher Sue Simmonds. There are also words and pictures from the ordination of our new curate, Lyn Marsh, on Saturday 1st July, as she begins an exciting new phase of ministry with us in our churches and wider community.
For all of them now, and for all of us in different times, life is full of movement and change. You might be one of those people who has lived in the same place for a long time, or always had the same job, or always been surrounded by your family, but things still change, and things still move.
Often when things change there are great things to remember to take with us. The articles by Mrs Simmonds and the Year 6 leavers are full of happy memories of their time at the school, and Lyn's ordination was a day to celebrate what has gone before, just as much as what is going to come in the future.
Every year, just before the end of term, one of us from the churches goes in to visit the Year 6 pupils before they get ready to leave and join their various high schools. We give them a book called It's Your Move, which helps them to think about the challenges and opportunities ahead.
This year, we focused on the fact that the future will hold lots of choices for them. They may know which school they are going to, but which subjects will they choose when they get there? Who will they make friends with? What will they have for lunch?! We had good fun choosing between different snacks for different reasons. Sorry to the person who had to choose between a carrot and a stick of celery.
We had a look at the bible story of Joseph, which we have been thinking about in our Friday assemblies as well. It is not so much a technicolour dreamcoat of a story as a patchwork quilt of choices – some good, some bad, some Joseph's, some other people's. Sometimes Joseph gets in trouble for doing the wrong thing, and sometimes he gets in trouble for doing the right thing. Things haven't changed that much in 4000 years or so! The other way things haven't changed is that in the same way God was with Joseph through thick and thin, Jesus promises his followers that he will always be with them too. All of us who are going through changes at the moment, whether they are big or small, can know that Jesus will always be with us too, as long as we follow him. It's a choice we can all make, and it's our move.
Back to top of page