Rob's message for August
Posted: Fri, 16 Aug, 2019 (6 months ago) - by Rob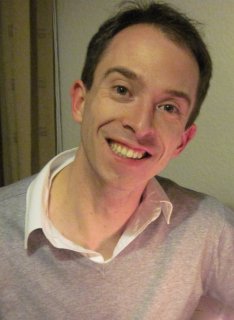 Sometimes things happen that you will probably never forget, and will become moments in the future where you will always be able to remember where you were at the time. One of those, for me, came on 14th July when, at the fourth time of asking, and after six fairly disappointing tournaments in a row, England at last won the most exciting cricket World Cup final ever. I know there are many of you who aren't anything like as interested in cricket as I am, and lots of people all around the world who have never even heard of cricket, but our win came very near the 50th anniversary of something almost everyone has heard of, even if we can't all quite remember – the first successful moon landing in July 1969. I bet a lot of you could tell me exactly where you were when you heard about it.
I have been reading about it again over the last week or so, and I was reminded of something that I had seen before but had forgotten since, which was that Buzz Aldrin, who was an elder in his local church near Houston, took communion on the moon. The bread was carried in a food packet like everything else they took with them to eat, but his church had given him a silver cup that was small enough to carry with him. Did you know there is just about enough gravity on the moon to pour wine?
Aldrin celebrated the moment quietly and personally so as to avoid controversy: Neil Armstrong watched on to one side. He read from a scrap of paper Jesus's words in John 15:5: "I am the vine, you are the branches. Whoever remains in me, and I in him, will bear much fruit, for you can do nothing without me."
Then, in Aldrin's own words, "I poured the wine into the chalice our church had given me. In the one-sixth gravity of the moon the wine curled slowly and gracefully up the side of the cup.  It was interesting to think that the very first liquid ever poured on the moon, and the first food eaten there, were communion elements." After taking the elements, Aldrin says he "sensed especially strongly my unity with our church back home, and with the church everywhere."
Aldrin remembered Jesus's sacrifice for all of us, and in reading those words of Jesus he touched on a very powerful truth. It is amazing to think that Aldrin had reached the pinnacle of human achievement to that moment, but didn't think he could do anything on his own. It's a lesson I often need to remember. This is also such an encouragement to those of us who feel we struggle to manage on our own: "Whoever remains in me, and I in them, will bear much fruit." Because we aren't meant to. Jesus wants us to know that he is for us, and he is with us, always.
In the end, Buzz Aldrin was just remembering some words a man spoke to God long ago, that found their fulfilment in Jesus: "Where can I go from your Spirit? Where can I flee from your presence? If I go up to the heavens, you are there…" So next time you talk to someone about where they were when the first men landed on the moon, you will know where God was, too. He was there. He was there in the simple, beautiful act of a man who had achieved everything he had dreamed of, but couldn't do anything on his own.
Back to top of page