Christmas stones going out today!
Posted: Thu, 20 Dec, 2018 (7 months ago) - by Rob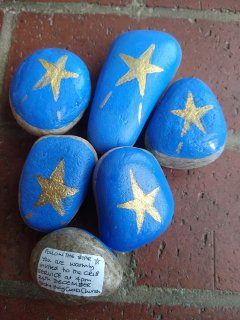 Facebook tells us that last year's Christmas stones were everyone's favourite thing in 2017. Maybe this year's will be too! They are inviting you to #followthestar to come along to the Crib Service and find Jesus this Christmas, and they are going out around the village today. Will you find one? Don't forget to post a picture of your stones below!
Back to top of page