Rob's message for Christmas
Posted: Fri, 6 Dec, 2019 (7 months ago) - by Rob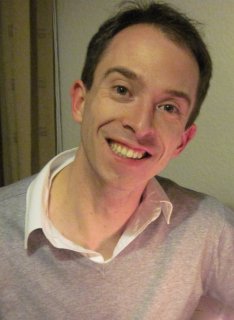 As I write this, I am sitting in the house of a nice youth worker, pretending not to overhear the sound of my son and his friends trying to make a film about the true meaning of Christmas. At some point in the next hour, apparently he is going to throw a turkey against the wall. I don't even know if it is close enough to Christmas for someone to have found an actual turkey anywhere.
Turkey is not actually my favourite thing about Christmas. Perhaps there is one of the Christmas traditions that you would happily swap for something else. Christmas pudding? Cake? Mince pies? Let's not even mention Brussels Sprouts, shall we?
Christmas carols are like this too. Perhaps you have a favourite, but perhaps there is another which can't you stand! I probably shouldn't be drawn on the one I like the least, but I think my favourite is probably O Little Town of Bethlehem. Part of that is the tune, I think. I used to like Hark the Herald Angels Sing best, but it is so high at the end I am not sure I can sing it any more.
It is the words I like best. First of all there is the image of the light of Christ shining in the night of Bethlehem, catching the words of John's gospel: "The light shines in the darkness, and the darkness cannot get hold of it." Then there is the sense that this is what everyone has been waiting for, whether they think it is good news or not: "The hopes and fears of all the years are met in thee tonight."
It gets better and better, as Brooks picks up on the image of light in the darkness and reworks it, talking about how Jesus is being born into a world of sin, but ready to enter into anyone who will receive him. It's John's gospel again: "to everyone who believes in his name he gives the right to become children of God." He knows he's hit on a really powerful image here, and he repeats it a couple of times in his prayer in the last verse, which is as close to perfect as anything in any hymn book anywhere:
O holy child of Bethlehem
Descend to us, we pray
Cast out our sin, and enter in
Be born in us today
We hear the Christmas angels
The great glad tidings tell
O come to us, abide with us
Our Lord Emmanuel
I suppose I love it so much because it reflects a lot of how the Christmas story became my story. It was realising that God was not far away, as I had always feared, but was closer than I dared hope. It was knowing, no matter what I'd done, that God's light could drive out the darkness in me. It was the promise of a new birth, a new start, with Jesus dwelling at the heart of me.
"Why do you think we celebrate Christmas?" I can hear my son asking his fictional mum. I know why I do. It's because Jesus has come close to me, has forgiven me, has given me new life, has come to live in me. What about you? Hopefully, at the very least, it's about more than just the turkey.
Back to top of page