Rob's message for November
Posted: Wed, 8 Nov, 2023 (3 weeks ago) - by Rob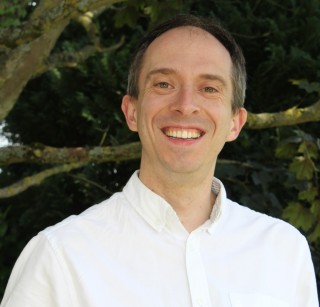 People say that a week is a long time in politics, and it feels especially like that as I write now. We're just days after the horrific Hamas attacks on Israeli civilians: men, women and children killed in the most horrendous ways, or abducted and held hostage in Gaza. The understandable Israeli reaction has seen as many as 2700 Palestinians killed, with over a million more ordered to head south and leave their homes. As I write, there are reports of Hamas deliberately delaying evacuations; of Israeli attacks on civilian cars on roads that were supposed to be safe; of hospitals with patients on ventilators wondering when the fuel for their generators might run out.
The horror of the situation raises so many questions – most immediately about how far you can go in defending yourself, how much responsibility you have to protect civilians, but in the end you wonder how the conflict might ever end. I hope and pray that things might be better by the time you read this, but it feels like it risks getting a lot worse.
All this is happening, of course, at the same time as we are preparing for Remembrance weekend in November, as you might notice elsewhere in this month's magazine. As we gather for that important moment in the life of our nation, we'll be very aware of another period in some of our lifetimes when the Jewish people were the victims of appalling atrocities, and when civilians on both sides of a terrible conflict paid an awful price. It's another reminder of how desperately we all need to live in peace.
So many people have thought harder than me and prayed better than me for such a long time for what Christians often call the Holy Land. It's devastating, really, that in the place where Jesus, our Prince of Peace, came and dwelt amongst us, there's been less consistent peace since the Second World War than almost anywhere else on Earth. My thinking and praying, in case it helps you, tends to come back not so much to the words of Jesus as those of Paul. In Ephesians 2 he writes of how one of the purposes of Jesus's coming was to "make the two groups (Jews and Gentiles) one, destroying the barrier, the dividing wall of hostility, to create in himself one new humanity out of the two, thus making peace…"
It seems to me that two thousand years on, these words haven't lost any of their power. What a vision that is: these two peoples not united but divided, not two groups but one. But there's a challenge, Paul says: that sort of hostility is only destroyed by the cross. That sort of reconciliation is only possible when we are reconciled to God, through the cross. That's why I always pray this way for everyone in the Holy Land: that a Holy God would meet them at the cross, and that they would be reconciled to him, and to one another. If you have other ways to pray, please let me know: at the moment we need all the prayer, and all the wisdom that we can find.
Back to top of page