Rob's message for May
Posted: Wed, 1 May, 2019 (2 months ago) - by Rob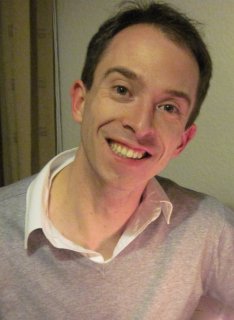 We are really pleased to be putting on a prayer space in the primary school this month, partly to give the whole school community the chance to breathe a little before the SATS arrive the week after. Lots of you will be wondering what a prayer space is, so watch out next time and hopefully we will be able to print some pictures of what we have been up to as well.
Thinking about the prayer space got me wondering about the whole idea of making space to pray. Yes, it is a tricky thing in the busy life of a primary school, but what makes it difficult for you and me as well sometimes?
Well first of all, space is a place. At the school we are going to be transforming their fantastic outdoor classroom into our prayer space, but there is also the question of where we find it easiest to pray. Some people tell me that they like to pray while they are walking the dog. Others pop into the church. When I sat down with someone recently to reflect on my experience of prayer, and the struggles I sometimes have, her first question surprised me: "Where do you pray?" She reckoned that it was most important for me to have somewhere that I regularly sit. A place where you might not get disturbed. A place where you are not reminded, by looking round, of everything else that you ought to be doing. Where do you pray?
Second, time is space. There is always something else that we could all be doing. Just looking over at my Google tasks as I write this tells me that there are about 20 things I could be doing at the moment instead of pray, and nearly all of them are important. Will I ignore the lengthening list of jobs a little longer, and stop to pray? And when will I pray? I don't think it has to be the same time of day for everyone, but I am reminded that someone once advised me to "give God my best time." So because I am much more awake in the morning than I am in the evening, or especially in the afternoon, I try to give God time earlier in the day.
But there is something else about prayer space which is more important still, and is to do with what is going on inside our heads and our hearts. Because prayer is about allowing God space too. If I pray I am doing two important things. To begin with, I am recognising that I cannot manage everything myself, which is what the world is so very good at training us to do. Next, I am saying that when things happen that I cannot manage, which they do to all of us in the end, that I believe that God can do something about it, which is where faith comes in. Faith is a lot of things, but maybe it is partly allowing God the space to be Lord, and King, and make a difference in the world.
So how about making yourself a prayer space?
Back to top of page