Rob's message for January
Posted: Thu, 16 Jan, 2020 (1 month ago) - by Rob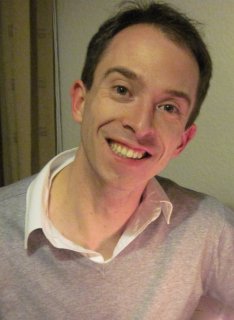 It's a funny thing, when you think about it, that one of the things that definitely isn't new about the New Year, is doing new things. Doing new things has become a bit of a tradition, hasn't it? 
With that in mind, I thought you might not mind if I spent a while talking about something new which we have been doing in our churches over the last few months. 
Everyone knows about foodbanks now. These centres, many of them run by the Trussell Trust, are working to end hunger and poverty across the UK. In this country more than 14 million people are living in poverty, including 4.5 million children, and there are 1200 foodbank centres providing emergency food to people referred in crisis. The Norwich foodbank is working hard to do this too – the other week they supplied 3 days' worth of food to 84 people in just one afternoon. You might have donated to them at our local Tesco's or through school, or even at one of our carol services. 
We have been collecting food with the hope of being able to support the Norwich foodbank, and as I write a little before Christmas the boxes are filling up ahead of going over there soon. But that isn't really the main reason we are doing it. Part of our vision as churches is to transform community for good, and we would really like to provide for everyone who is in need in our local area, as well as resourcing a vital project in Norwich and beyond. 
And the good news is that it is going really well. Loads of people are being really generous, and putting items of food in our boxes at the churches, the Church Hall, and in the school. It has been a brilliant and encouraging thing to see. But we are only halfway there. 
It is a hope of mine that our churches would play a part in eliminating need in the villages. Of course this takes many forms, but one kind of need is hunger. People in our villages are hungry. We know the statistics, so we know they must be, but we don't hear about it. We can provide for people, and meet their need, but we are not sure who they are. 
So maybe you can help us. If you are hungry, and in need, we would like to provide with some support to help you get back on track. Can you get in touch with me and let me know who you are? Or maybe you have a friend or neighbour who could do with help, and you could nudge them in our direction. It would be great for us if you did, because we would feel that our new thing was really bearing the fruit that we had hoped for. You can find my contact details at the bottom of this page. Please get in touch. 
Happy New Year! 
Back to top of page