Rob's message for April
Posted: Fri, 5 Apr, 2019 (2 weeks ago) - by Rob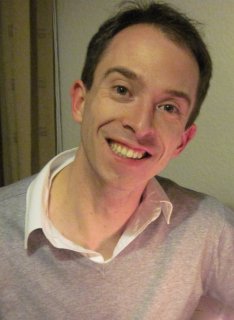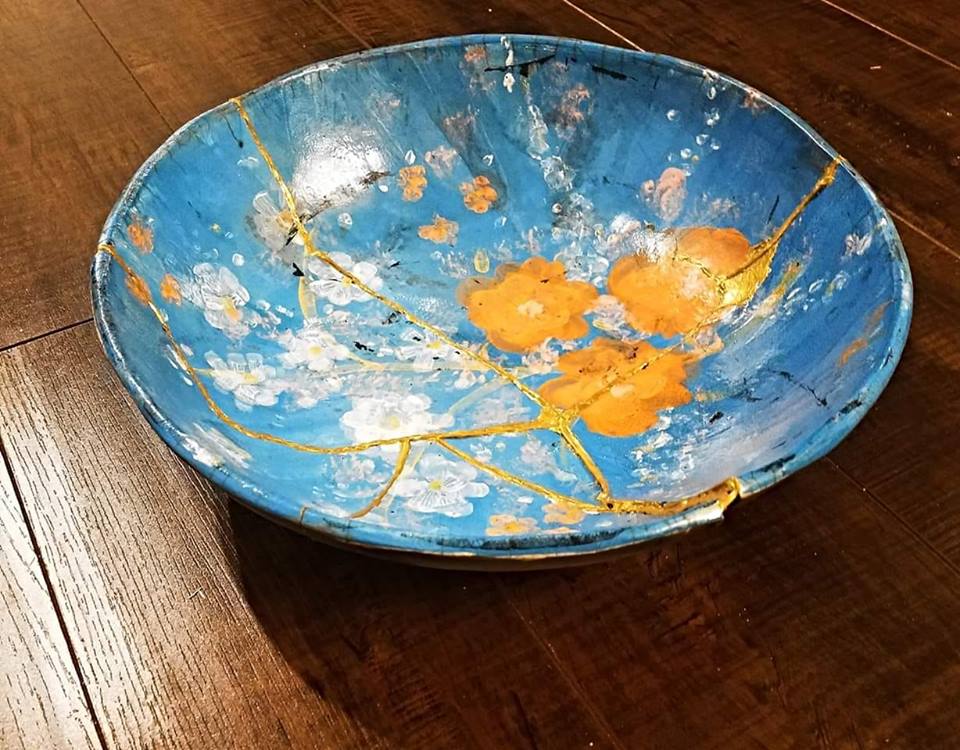 Have you heard of kintsugi pottery? It comes from a Japanese word meaning 'golden joinery', which refers to the way that broken pots are fixed back together with golden paint along the joins, so that the final piece is more beautiful than ever. I have been thinking about it for the last week or so, on and off, and have just started to make some connections with the Easter story.
We often run ahead in our minds to Easter Sunday, and all the golden joinery of the resurrection, but Easter starts with something broken. It starts with someone broken. For obvious practical reasons, people making kintsugi pots break them on purpose, in a bag, so they don't lose any of the bits. The story of Good Friday is far more brutal. There is no creative, sanitised breaking here, no consideration for the damage that might be left behind. There is only the crushing death of God's Son, Jesus, pure and pristine, a vessel full of the beauty and presence and splendour of God.
As Jesus is broken on the cross, we might notice a couple of things. The first is that people did this. We can trace through the last chapters of the gospel story a less-than-golden thread of betrayal and abandonment and mob hysteria, as he is offered up for crucifixion. But Christians have not stopped there, and have always put themselves in the place of those who caused Jesus's death, recognising that all of us have weaknesses, brokenness and failings which need to be made right by God.
We might also notice God himself – or not. I say this because in the story of Good Friday, there are lots of questions about God. Is he watching on and allowing people to do this to Jesus? Is he actively causing the death of his Son on the cross? Is he there at all? If he is, why does Jesus famously call out "My God, my God, why have you forsaken me?" On Good Friday, everything seems shattered.
But this is not the end of the Easter story. Jesus does not remain in the tomb any more than the broken pieces of the pot remain in the bag. They are taken out, painstakingly put back together, every crack gilded so the new is that much more wonderful than the old. The risen Jesus bears the marks of the crucifixion, but in the light of the resurrection the scars are glorious, and that Friday really does become Good.
All of us need to be put back together. Some of us will read these words and be very conscious of the struggles, and weakness, and brokenness of our human lives, and others of us will not at all. But we all need to be put back together, just the same. Our world needs to be put back together. In a truly amazing passage from one of his letters, Paul writes, "But we have this treasure in jars of clay to show that this all-surpassing power is from God and not from us. We are hard pressed on every side, but not crushed; perplexed, but not in despair; persecuted, but not abandoned; struck down, but not destroyed." Elsewhere he writes of God's power that the same strength which raised Christ from the dead is at work in us now. We are clay jars which are cracked so that the gold and the glory of God shines through.
No pot ever put itself back together. No pot ever painted over its own cracks with gold. And no more can we. But God's power can. If it can raise Christ from the dead, if it can put the crucified Jesus back together, even more glorious than before, then it can surely do the same for you, for me, for our churches and communities, for this often broken world in which we live.
A very Happy Easter to you all.
Back to top of page