Rob's message for October
Posted: Mon, 28 Sep, 2020 (4 weeks ago) - by Rob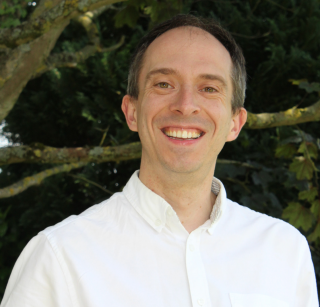 A couple of weeks ago I unexpectedly found myself posting on Facebook about the way that lots of people like me, who are involved in church life, and especially leadership, would be beginning this week to feel our way back into things after some kind of summer break. Most years August is a different time for us, but perhaps less so this year where so little has been the same as before.
It struck me that we were not really feeling our way 'back'. Instead, we were looking forward and conscious of facing enormous uncertainty about what the church will look like in the months and years to come. It feels like a huge moment of opportunity and possibility, as we ask questions about what it means to be church in this culture and generation that we should have addressed a long time ago. But often there is an equal and opposite amount of fear and anxiety, because so many things that seemed certain in February feel so far away now.
There are lots of ways we could react to this, but one that I choose quite often is to be overwhelmed by the enormity of the task instead of hearing what God is saying to me. I should hear him cheering me on, but often the voice in my head sounds more like "Rob, this depends on you," and, "You're not up to this." You'll notice they are not a brilliant combination.
They are not true because first of all, all sorts of great people around me do all sorts of great things every day. Some of you will have had time off work over the summer, and surprise, surprise, your school or business or office or whatever was still there when you got back. People managed. It doesn't really depend on you.
I am also learning to embrace the not-being-up-to-this. You're almost certainly better at your job, or looking after your family, than I am, but you can't do everything. The amazing thing for me in following Jesus is that I know he is one person who is up to it - the all-sufficient one - and he is with us. And if we follow Jesus, then we can hang on to his amazing promises, like "In this world we will have trouble. But take heart, I have overcome the world."
Having said all that, what might very well happen is that I forget it tomorrow, or later on this evening. Do stop me if you see me about, and ask me if I'm trying to do everything myself, or not feeling up to it, or both at once. It might help me. But there is a chance I'll ask you as well.
Back to top of page